How does Mobile Money transfer work?
1. What is Mobile Money?
How does Mobile Money transfer work? Well, first we need to explain what it is. Mobile Money Transfer is a technology that allows you to send and receive money using a mobile phone. This means that a mobile phone is no longer just a communication device – it's now also a money wallet.
Mobile Money is sometimes also called a 'mobile wallet' or by the name of the service such as GCash (Philippines), mPesa (Kenja), M-PAisA (Fiji), EcoCash (Zimbabwe), Tigo Pesa, MTN Money and many more. There are now more than 290 different Mobile Money services around the world. They are most popular in Africa, Asia and Latin America.
According to the World Bank, over 1.7 billion adults worldwide don't have a bank account. However, the majority of these people do have a mobile phone. This makes it easier for them to have a Mobile Money account than a bank account. According to the GSMA, there are now over 1 billion registered Mobile Money accounts worldwide processing over AUD 3 billion per day!
Mobile Money will work on any mobile phone. It uses your mobile phone number as your account number. Mobile Money services are usually not run by banks. Instead, they are operated by mobile phone networks or licensed independent payment service providers which are called mobile money operators.
Mobile Money services are usually cheaper than a bank account with no account opening or ongoing account keeping fees. In countries where Mobile Money is popular, it is just as good as having cash in your pocket only safer, cheaper and much easier to use. In fact, in some countries, Mobile Money has overtaken the banking system.
Mobile Money has changed the landscape of financial inclusion.
Mobile Money has become an alternative way of making payments in developing countries, especially where a bank account can be expensive or difficult to open. They can be used anywhere where there is mobile phone coverage making it cheaper, more efficient and more reliable than a bank account.
You do not need a smartphone or internet access to use Mobile Money – it will work on the most basic mobile phone. Each person has an account linked to their mobile phone number.
2. How can using Mobile Money reduce exposure to COVID-19?
The World Health Organization (WHO) has listed different ways to prevent the spread of the COVID-19 virus. Some of these measures have driven us to avoid direct contact with other people and have directed us to use digital payment options as an alternative for day-to-day transactions. As a result, Mobile Money has become an attractive option for making payments.
Several governments and retail businesses have discouraged the use of physical cash for making transactions. As we all know, cash transactions involve physical notes and coins being passed on from one person to another. Studies have shown that notes and coins can spread bacteria and germs which could facilitate the spread of the COVID-19 virus. Decreasing or ideally eliminating physical cash transactions could help stop the spread of bacteria and germs.
According to a World Economic Forum publication, the move away from cash is also strong in emerging markets with Africans being urged to switch to digital payment alternatives to reduce the coronavirus risks associated with exchanging cash.
Secondly, many countries have imposed "lock-downs" which have led many banks, money exchange providers and retail businesses to reduce their hours of operation or even close altogether.
You are probably wondering
3. Does mobile money still work during a lockdown?
Fortunately yes! All transactions are processed by the mobile phone network which is not affected by the lockdown or the virus. Mobile Money services not only continue to work as usual but are also of a vital assistant in reducing exposure to COVID-19.
Unlike cash, Mobile Money is not affected by things like trading restrictions because it works 100% electronically. Also, Mobile Money allows transactions to continue whilst facilitating "social distancing" policies as recommended by the WHO.
Although most countries have restricted operations in many sectors, Mobile Money can be used anywhere where there is mobile network coverage.
During this period of COVID-19, Mobile Money continues to operate as usual without interruption. Users can do everything they would typically do with cash including shopping, bill payment, online payments, transfers to family and friends or airtime top-up.
It is possible to withdraw cash from Mobile Money via a Mobile Money Agent or ATM. However, in some countries, the use of cash is restricted as a preventive measure to help reduce the spread of the virus.
4. What is International Mobile Money Transfer?
Mobile Money is not only a method of making payments and purchases in emerging markets but is also an alternative way of receiving money from friends and family abroad.
International Mobile Money Transfer is where the money is sent from an overseas country directly to a Mobile Money account. Money is received instantly and is immediately available to use by the recipient (or beneficiary) in their own local currency.
Also known as International Mobile Money Remittance, it is an ideal method for transferring money to family and friends without leaving your home!
How to send money overseas using Rocket Remit
1. Make sure your overseas beneficiary is registered with a compatible Mobile Money operator in the country in which the money will be received.
If the recipient does not have a Mobile Money account, don't worry as it's very simple to open one for free. Just have them contact their Mobile Money provider in their home country and follow the instructions to open an account. In many cases and account can even be opened directly on a mobile phone.
2. Load your Rocket Remit account via bank transfer, BPAY, POLi or branch deposit at any ANZ Bank branch or ATM.
If you don't have a Rocket Remit account, you will need to register. You will need to have an Australian mobile number and an Australian address. Register online you will also receive a $5 bonus in your account. To Register, click Sign up on the home page.
3. Finally, you can send money online using our website, via our app or even by SMS.
It's really simple and quick to use. All you need is the beneficiary's mobile number' name and address and the money will be transferred instantly. Within seconds your loved ones will receive the money via the Mobile Money service in the country in which they live.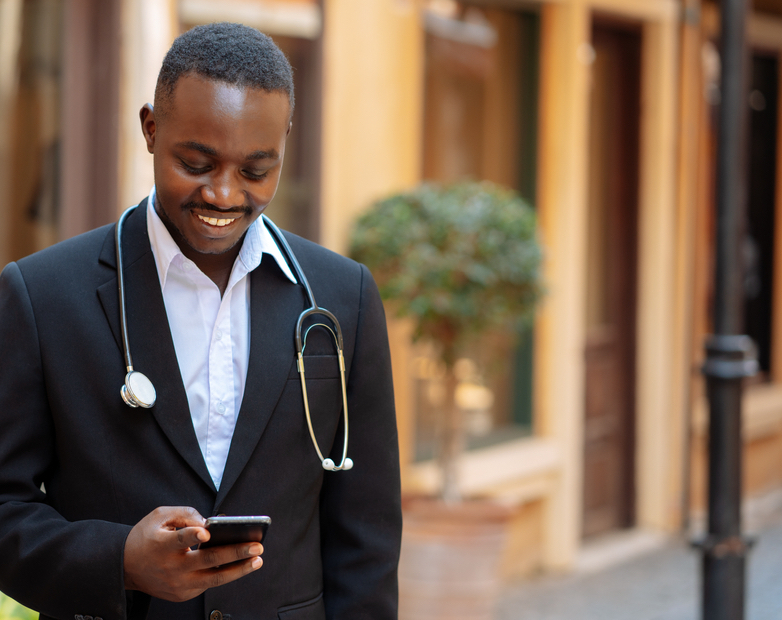 5. How does my recipient access the money?
Simple. Within seconds of sending from Australia, the recipient will receive an SMS message informing them that they have received funds and can use the money.
They then enter an access code to see their balance and use the money. A menu will also appear which will allow them to choose to pay a bill, make a purchase, withdraw money or Top Up, straight from their mobile phone.
There is no time limit for them to use the money, it will simply remain in their Mobile Money account until they wish to use it. They can also check their balance at any time.
Money or Top-Up can also be forwarded to another compatible mobile phone.
6. Is Mobile Money Transfer Safe?
Yes. Using Mobile Money is as safe as making a transfer through the banking system. Mobile Money is regulated and licensed by governments which makes sure your money is safe and protected.
A PIN or security code protects all transactions. Mobile Money works just like a simple bank account with all transactions details stored safely and securely. Also, all transactions are encrypted by the mobile phone network.
It's also good practice to have a personal screen lock or PIN for your mobile to increase the level of security. If you had a wallet with money in it, you wouldn't leave it open and lying around anywhere where someone could just grab the money out of it, would you?
You don't want to miss this next part…
7. Is using Mobile Money cheaper than bank transfer?
Yes! Usually, there are high costs associated with a bank account such as account opening fees, monthly maintenance fees, ATM fees, overdraft fees and or course transaction fees. It all depends on the bank and the type of account.
Just owning and maintaining a bank account costs money. This can be especially expensive in developing countries where customers often have to pay for their debit card. If they lose it (which can happen a lot) there is also a cost for a replacement card. Like I said before, everything varies according to the country, the bank and the type of account.
Transferring money overseas can be confusing even for those who transfer money abroad regularly. Many people may still have trouble understanding how exchange rates work! The cost of sending money to a bank account will always be expensive for many reasons but the main reason is that they are not very efficient at processing overseas transactions (they are not specialists at it).
Understanding how exchange rates work can be very complicated. If you want to understand how the currency exchange works in detail please read our other blog 5 Reliable Australian Money Exchange Methods
8. Which countries can I send money using Mobile Money?
You can send money with Rocket Remit to more than 38 countries connected with the mobile money services We have the largest network of Mobile Money receiving countries from Australia and are one of the largest International Mobile Money remittance services in the world.
We invented International Mobile Money Transfer and we will continue to expand our coverage to ensure that more people can send money to their loved ones in a quick, easy and safe way.
Here are some of the countries to which you can send money using Rocket Remit: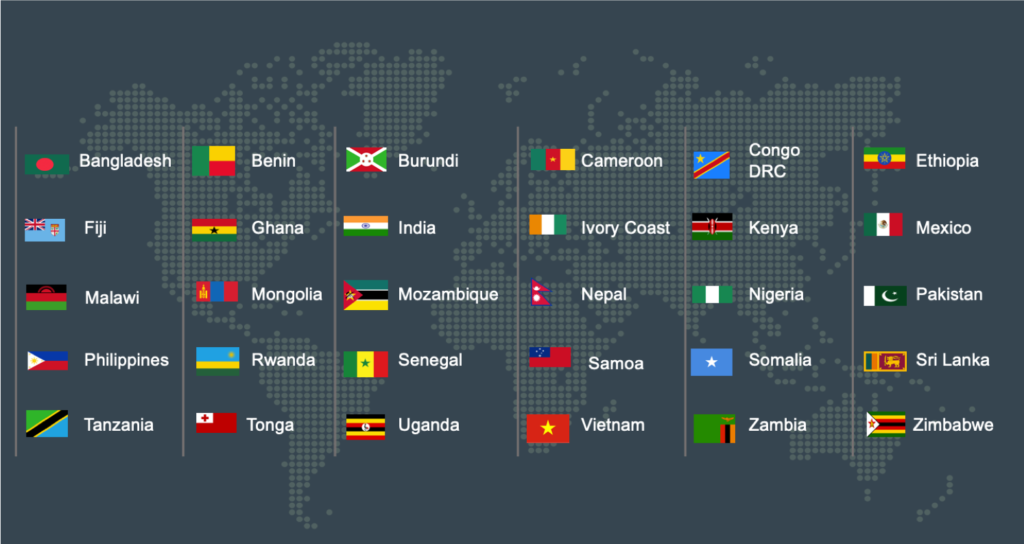 Rocket Remit helps you to support friends and family overseas, especially at this time of COVID-19 where we may feel even more disconnected from them. Sending money is one way that we can help.
About Rocket Remit
We know many of you will send money home while in Australia.
Rocket Remit is the worlds fastest international money transfer service. Send money instantly to over 38 overseas countries at very competitive rates. Use the country selector to choose the country.
Click here for more information on how to send money using Rocket Remit.