Send money online or via mobile money to
Nicaragua

.
The fastest way to transfer money from Australia to Nicaragua.
Rocket Remit is the fastest, cheapest and easiest way to send money from Australia to Nicaragua. Whether you are sending money to Nicaragua for friends, family, charity, social or religious reasons, or just to help out, you can trust Rocket Remit to transfer your money from Australia to Nicaragua quickly, safely and reliably.
Partner Operators in Nicaragua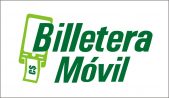 From Managua to Matagalpa we have the whole of Nicaragua covered.
Rocket Remit will get money to anywhere in Nicaragua. We transfer money instantly through Billetera Movil (Banpro) that means you can send money across the whole of Nicaragua. Use it to pay bills, buy top-up or just cash out at one of thousands of Billetera Movil (Banpro) agents.
Send money to Billetera Movil mobile money.
The recipient does not need a bank account to receive money. Just use their Billetera Movil mobile number. It's so simple! To receive money, the recipient must have a Billetera Movil account.
Click here for more info.