3 Cheaper Ways to Send Money to Pakistan from Australia
If you need to send money to Pakistan, then here is some helpful information – three (3) cheaper ways to send money to Pakistan from Australia.
Although there are multiple options, there are important factors to consider that can make a difference between one company or another when you are sending money to Pakistan.
How much money are you transferring?
The total amount you wish to send may influence on the best sending method. Traditionally, money transfer to Pakistan has been expensive so it is common to save a year's remittance and send it all in one go. That way you would pay a lower fee as you were sending only once.
However, nowadays with new mobile technology, sending money to Pakistan is free with some remittance providers, so there is no need to hold on to your money for a year and send it all in one go.
There is also an economic argument to send a smaller amount frequently.
Let me explain…
If you are familiar with the "time value of money" principle, you will agree with me that it is better to send the money in the present moment to Pakistan than keep it in your savings account. "$100.00 today is worth more than $100.00 tomorrow".
If you are not familiar with this phrase, let me clarify it for you. As the value of money changes over time, it is the concept that cash available at the present moment compounds in value and is therefore worth more than the same amount in the future.
Consequently, the funds will have a better impact on the recipient if sent in the current moment, rather than accumulating funds for one (1) more significant transaction in the future.
Providing that transaction costs are free, it is more beneficial to your recipient to receive multiple transfers to Pakistan in regular smaller amounts.
For example, if you have $100.00 today, with a nominal interest rate of 2%, it may be worth $102.00 a year later. A further year later, and your $100.00 has turned into $104.04.

How fast do you need the money in Pakistan?
The timing of the transfer of funds can be a big factor when sending money to Pakistan. Some transfers take days to finalise whilst others are completed instantly. Keep in mind that if your transfer is instant, your recipient does not have to wait hours or days for the funds.
You know they have received them straight away! Plus you also have peace-of-mind that the funds have not been lost which can be stressful! For this reason, the quicker the transfer, the better!
Consider also that the larger the transfer, the longer the transaction takes to complete. Depending on your provider, if you send less than 1,000.00 AUD, your recipient in Pakistan will typically receive the funds immediately. For amounts greater than 1,000.00 AUD, it is likely to take between 1 to 3 business days.
Which Receiving method do you prefer?
You will want to make it as easy as possible for your recipient to receive your remittance. One option is to use a method where they do not need to travel to access money such as electronic or digital remittance. Mobile money is a good solution here. More on this later.
While cash pickup is still a popular option, avoiding large sums of cash is sometimes preferred for safety and practical reasons. Non-cash remittance options also mean the recipient may not need to travel to make payments from the funds received. Plus electronic or digital remittance prevents the transmission of germs, among other things!
Reasons why you want to send money to Pakistan
If you are away from your loved ones, you may want to send cash as a gift or for a special occasion such as a wedding or anniversary. Or you may want to help family and friends for medical or education fees or to simply assist them with general expenses.
If you have a property in Pakistan and need to make mortgage payments, you may also need to make regular transfers.
Finally, you may simply want to make voluntary donations to charities or organisations or to assist people in Pakistan improve their circumstances.
3 Cheaper Ways to Send Money to Pakistan
One way to compare cheaper ways of sending money to Pakistan is by using an impartial, independent organisation such as the World Bank. Below is a comparison made by the World Bank, in which I have highlighted lowest price companies and methods for sending money to Pakistan. If you would like to check the full comparison directly visit the World Bank Remittance Prices page by clicking here.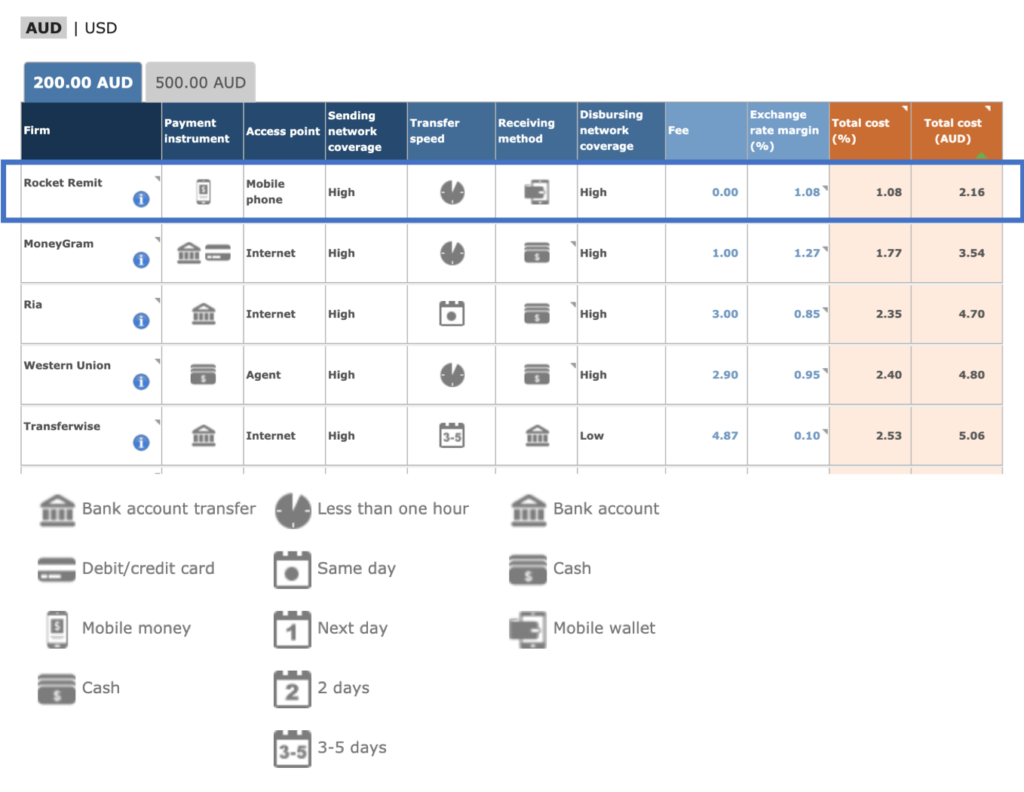 1. Mobile Money
Mobile money is a new technology that allows people to receive, store and spend money using a mobile phone. It is sometimes called a 'mobile wallet' or "digital money". There are more than 290 mobile money services around the world, although they are more common in Africa, Asia-Pacific and Latin America.
Mobile money is a popular alternative to both cash and banks because it is very simple and easy to use, can work on any mobile phone, is secure and can be used anywhere where there is mobile phone coverage.
These are a number of mobile wallet services you can use in Pakistan: EasyPaisa, JazzCash, Zong PayMax. They are simple to use, safe and you don't need an internet connection. Not all services support remittance. They are also a lower-cost way of receiving money in Pakistan.
How do I send money?
Sending to Pakistan using mobile money is usually done online and the transfer is instant. The recipient will receive a message when the funds are available in their account; it is as simple as that! The recipient does not have to travel anywhere to collect the money.
You can send money to Pakistan by SMS starting with the word PAY, followed by the mobile number of the recipient in the international format, followed by the amount in AUD, followed by their first name followed, by their last name followed, by their address. For more detail or for information on how to send money by SMS see FAQS
How does the recipient get my payment?
The overseas recipient must be registered with a compatible m-wallet or e-wallet operator in a supported country. Payments will be automatically credited to their m-wallet or e-wallet account. They will also receive a notification from their provider the moment they receive a payment from you (usually an SMS). They can access funds according to the services available to them from their m-wallet or e-wallet provider such as cash-out facilities at agents. See How It Works for more details.
2. Xpress Money – Send and collect cash
Although the world is moving to an electronic and digital age, a large group of people still prefer to do transactions in person using cash. Cash is still a popular remittance option for Pakistan. One operator who provides cash sending and pickup is Xpress Money.
Xpress Money allows you to send cash to Pakistan cheaply and easily. The sender must visit an Xpress Money agent in Australia and provide ID along with the cash. After handing over the money, you will receive a number that you must share with your beneficiary. Your beneficiary must then visit an agent in Pakistan to provide the code along with their ID and collect the cash.
Overall it is a simple service to use. It has low fees but as you may have noticed from my previous comments, cash management is not the most practical for larger amounts. Also, some agents may not have enough cash on hand if the amount is large. In the future, all our transactions will be likely to be digital, we may need to get used to it.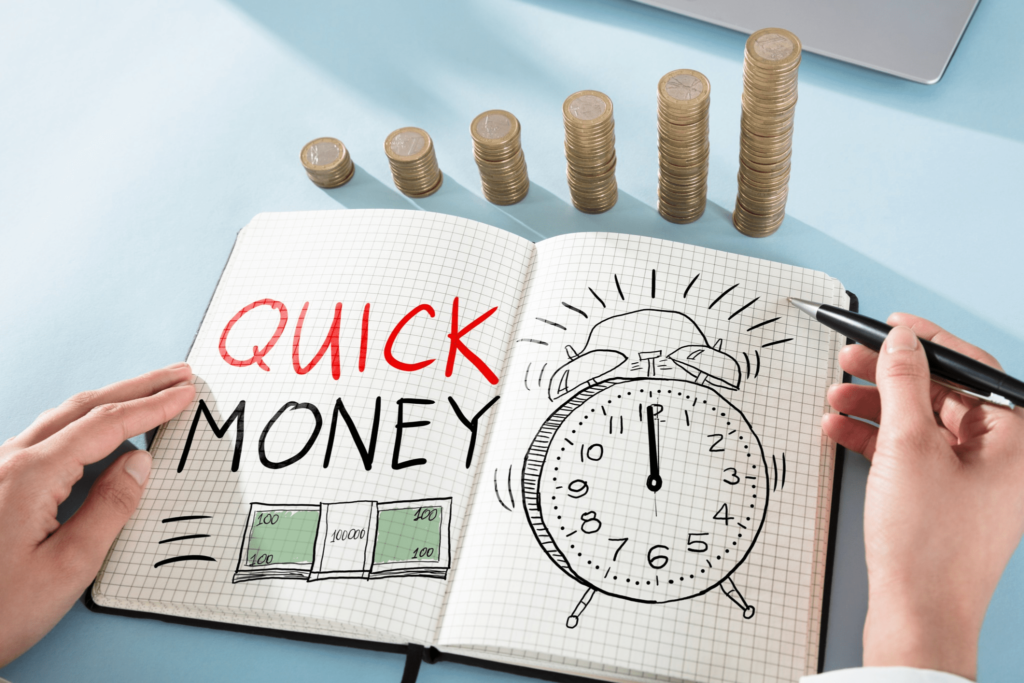 3. Bank in Australia to Bank in Pakistan
The above two options are useful for small transfers. Using a bank can be an alternative when you are transferring significant amounts of money. For example, when sending more than $5,000, using a bank transfer may be a more practical method.
The four major banks in Australia's all allow you to send money to Pakistan. Each of them has criteria that you must meet, including documents that you must supply and beneficiary information. The beneficiary must also have a bank account in Pakistan. See the links below for more information on each one.
– Commonwealth Bank of Australia
Stick with me here, because…
I am going to explain the general criteria of how money transfer to Pakistan works using the banking system.
Before sending money, you should verify the personal details of the person who is going to receive the funds including their mobile phone number, full name as it appears on their bank account, and bank account details.
Regarding the account details, it is essential to include not only the account number and the name of the bank in Pakistan and the address, but also the swift code. Remember that these details have to be correct or your transaction may be rejected (and you may still be charged a fee!)
But wait, there's more…
Finally, after ensuring the above information is correct, check the exchange rate and make the transfer through the bank website. If you have entered the correct information after confirming the transfer, you generally cannot make any changes.
What is the exchange rate? It is simply the number of units that I need from one currency to buy a unit of another currency. Money exchange can be complicated and confusing. If you want to understand a little more how it works, read our blog 5 Reliable Australian Money Exchange Methods
The fastest and most competitive money transfer to Pakistan
Rocket Remit money transfer service uses mobile money and so money is available instantly to the beneficiary in Pakistan. Rocket Remit has among the best FX rates to Pakistan and is free (no fee). Only the mobile number of the beneficiary is needed to send the transfer.
Rocket Remit is the worlds fastest international money transfer service. Send money instantly to over 32 overseas countries at very competitive rates. Use the country selector to choose the country. Click here for more information on how to send money using Rocket Remit.
About Rocket Remit
We know many of you will send money home while working in Australia. Join the many people using the multi-award winning Rocket Remit service who are already sending money to their friends and relatives in Pakistan.
Click here for more information on sending money to Pakistan.