9 African Charities to Donate to from Australia
Donating to a charity is a personal decision that can be highly rewarding therefore you should always choose a cause that is meaningful to you. I am going to list 9 African Charities that you can donate to from Australia.
With many charitable causes out there, it can be challenging to choose one. For this reason, it's important to always do your research before making a donation.
Not all people and organisations act ethically, and sometimes funds do not reach those who need it.  Unfortunately, some charities have turned out to be scams. There are many unscrupulous people and organisations so always do your homework and be alert.
Here are some organisations that research charities' financial well-being and their commitment to transparency and accountability including Guide Star, Charitynavigator, Charitywatch and Givewell. I recommend you take a look at each of their finances so you can decide with more confidence.
Tips for finding the right charity
– Make a list of potential charities that match your cause so you can choose the right one for you.
– Check the payment methods, payment commitment and additional fees to make sure everything fits within your budget.
– For some charity's you also have the option to dedicate your donation in honour or memory of an individual.
– If you are an Australian resident or citizen, your donation may be tax-deductible. To qualify for this, charities must be registered with the ACNC (Australian Charities and Not-for-profits Commission).
Let me lift the veil for you…
9 African Charities to Donate to from Australia
The problem: Malaria
Malaria kills about 400,000 people every year. It is spread by mosquitoes largely at night while people are sleeping. Nineteen countries in sub-Saharan Africa and India carried almost 85% of the global malaria burden. It is in these vulnerable populations is where the support is given.
✔️ The solution: Long-lasting insect bed nets
The Foundation aims to prevent the spread of malaria by distributing long-lasting, insecticide-treated mosquito nets. The program also delivers malaria education programs given by local health leaders.
Ways to donate
Online, card or Paypal, or transfer money directly from your bank account to Malaria Foundation. On the other hand, you can also donate nets instead of money.
The problem: Lack of drinking water and Parasitic Worms​
Worldwide over 844 million people lack access to safe drinking water. Water is not drinkable in most of the rural areas in Africa. Having access to drinking water improves the quality of people's lives. More importantly, safe water projects reduce child mortality.
I know what you're thinking…
This seems horrible and unheard of in developed countries today, millions of children around the world are at risk of parasite infection. Parasitic worm infections are common in Africa.
✔️ The solution: Dispensers for Safe Water and deworming programs
This charity allows people to treat their water using a safe and pre-measured dosage of chlorine. Special chlorine dispensers are placed next to commonly-used water sources.
Deworming programs at school currently support the treatment of approximately 280 million children annually.
Ways to donate
Debit Card, Cheque, Bank transfer, Stocks or shares, payroll, workplace giving and bequests.
The problem: Childbirth injury – Obstetric fistula
Over one million women suffer needlessly from obstetric fistula. To clarify Obstetric fistula is a childbirth-related medical injury that is often not appropriately treated. The price of fistula surgery and rehabilitation is out of reach for many women in Africa.
Guess what happens?
Due to the lack of knowledge and understanding of this issue combined with and low-income levels.
Some women who suffers from obstetric fistula are shunned by their communities. They hide from the world to avoid being judged by the community due to the smell that the disease produces.
✔️ The solution: High-quality surgery and health education
Fistula Foundation strives to stop the pain, discomfort and social isolation caused by obstetric fistula. The charity focuses exclusively on fistula repair and investing in additional treatment centres by providing local health workers with the resources they need to educate communities
Ways to donate
Debit Card, Cheque, Bank transfer, Stocks or shares, payroll, workplace giving and bequests.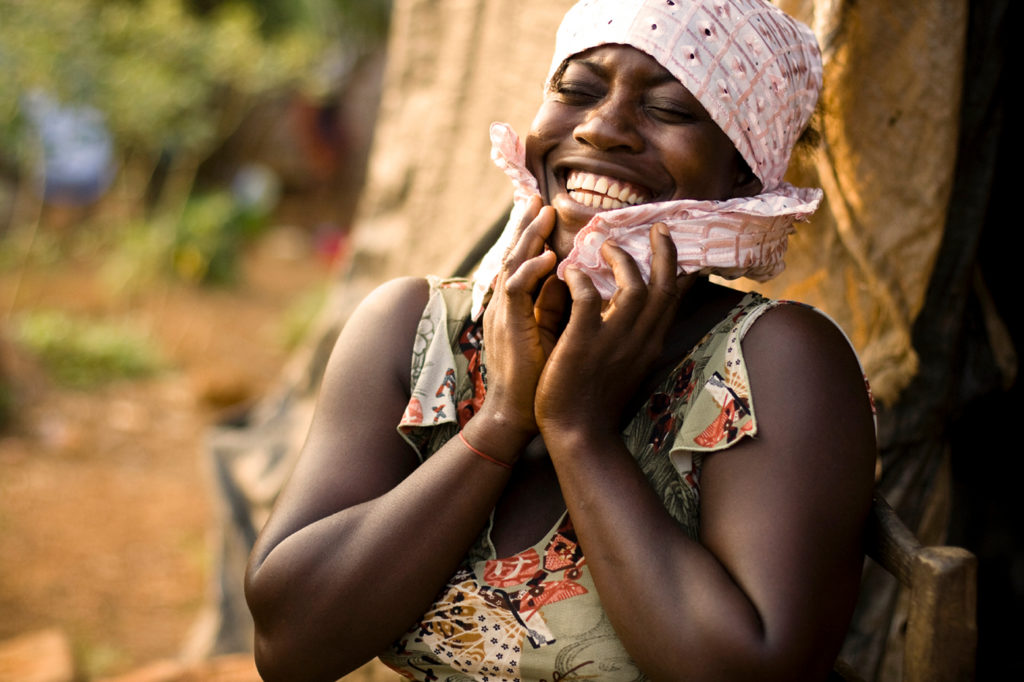 Obstetric fistula injuries effects over 100,000 women per year
The problem: Funds not getting to the right causes
Charities can often be restrictive in how funds are given. Give Directly provides an opportunity for people who receive money to decide how to use the funds for themselves. This may be an option if you are not sure about which of the 9 African Charities to Donate to from Australia.
This can be a good alternative if you want to give a donation and know directly who the beneficiary is. It can give you the satisfaction that you are making a specific impact on one or more people.
✔️ The solution: Donations directly to families in need
As its name implies, Give Directly it is in charge of getting cash to those who need it. In this case, you can give money directly to those living in extreme poverty. Give unconditional cash transfers using mobile phone technology to people who need it immediately.
Funds sent directly allow the recipient to use it for what they need. In fact, you can also learn how the resources were used in real-time Funds are used for medicine; cows, goats, chickens; school fees; water; solar lights; tin roofs; irrigation; motorcycles to jumpstart taxi services; businesses to generate income.
Ways to donate
Cheque, Bank transfer, Stocks or shares, payroll, workplace giving and bequests.
The problem: Lack of evidence driving global poverty solutions
Over the years, billions of dollars have been invested in programs to reduce global poverty. However, some programs are not as effective as they could be.
In this charity, a group of researchers design, evaluate and refine charity programs using evidence based and ensuring with rigorous evidence that a tangible impact will benefit the individuals who need the most.
✔️ The solution: rigorous, randomised evaluations
A research organisation that discovers and promotes effective solutions to global problems of poverty. Once an intervention has been proven effective, it is replicated to scale up to more impactful programs.
Ways to donate
Cheque, Bank transfer, Stocks or shares, payroll, workplace giving and bequests.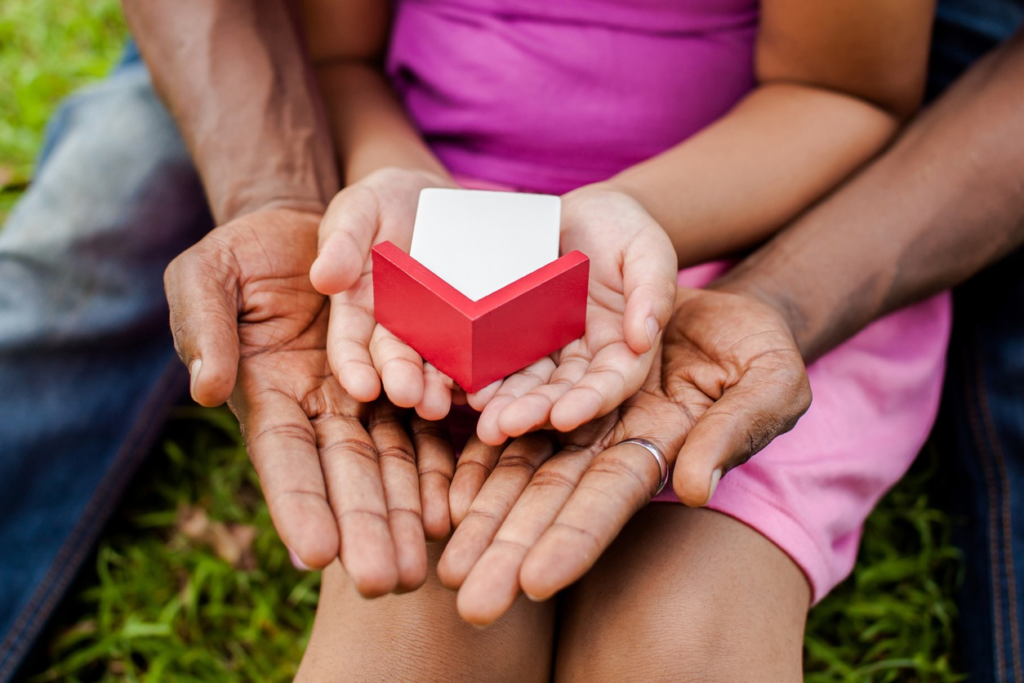 Donating to a charity can be a highly rewarding and full-filling experience
The problem: Subsistence-level agriculture with low yields
Rural poverty is complex problem for millions of smallholder farmers in Sub-Saharan Africa. Many farmers are locked in annual cycles of hunger brought on by low cop yields and consequently unable to grow enough food.
✔️ The solution: Support to improve smallholder farm productivity
This charity provides financial support services, high-quality agricultural inputs and agricultural training directly to smallholder farmers.
These mechanisms help farmers improve their productivity by boosting their crop yield per acre, sales, and family income with a focus on impact, outreach, leadership and trust.
Ways to donate
Cheque, Bank transfer, Stocks or shares, payroll, workplace giving and bequests.
The problem: Malnutrition
They are plenty of African Charities to Donate to from Australia to support this problem. Nearly half of all mortality in children under five years of age is due to malnutrition.
Poor diet increases susceptibility to disease does not allow the healthy development of children, as a result, prevents children from going to school.
Many subsistence farmers cannot grow enough food to feed their families. Unquestionably, malnutrition can have severe, life-long effects, especially on children.
✔️ The solution: Cost-effective food fortification programs
Project Health Children's provides simple, affordable, and essential nutritional support children need to survive and thrive. It provides broad micronutrient coverage for communities at risk in Africa.
Ways to donate
Cheque, Bank transfer, Stocks or shares, payroll, workplace giving, bequests.
The problem: Preventable Blindness
More than 1 billion people globally are living with preventable vision impairment – an issue that disproportionately affects poor communities around the globe.
Blindness can be fatal for those who suffer from it; a high proportion of blind children die within a few years of losing their sight. This is either because of the underlying condition itself or the difficulty in leading a life with blindness without family support due to lack of money or other help.
✔️ The solution: Restoring sight to reduce poverty
Blindness caused by cataracts can be prevented. The condition can be reversed with a 15-minute surgical procedure. The Fred Hollows Foundation is an eye care organisation which transforms lives and strengthens communities by restoring sight and preventing blindness.
By training of local eye doctors, nurses and health workers, this charity creates a sustainable system of care in communities that need it most.
Ways to donate
Cheque, Bank transfer, payroll, securities and bequests.
The problem: Poverty Traps
There are many barriers that prevent people from getting out of poverty. Supporting a local small business initiative is one an alternative to help people overcome these barriers. Due to the lack of knowledge and financial support, it is almost impossible to think about even starting a business in some countries.
✔️ The solution: Support of local entrepreneurship
Business building program: business training, cash grant, business mentoring and a savings group.
The Village Enterprise program offers grants – not loans, to empower vulnerable people to improve their standard of living quickly. It does this by using a group plan approach that collectively brings together different skill sets, distributes risk, creates social capital, and offers cost efficiencies.
Ways to donate
Cheque, Bank transfer, Stocks or shares, payroll, workplace giving and bequests.
These African Charities to donate from Australia are just one small sample of the many charities making a positive contribution to African communities. We suggest you do your research before making a donation.
About Rocket Remit
The Rocket Remit money transfer service is the leader in International Mobile Money transfer with funds available instantly to the beneficiary across Africa. To send money, you need just the mobile number of the beneficiary.
Many of our customers send money to African Charity's using the Rocket Remit money transfer service.
The fastest and most competitive way to send money to Africa
Rocket Remit is the worlds fastest international money transfer service. Send money instantly to over 38 overseas countries at very competitive rates. Use the country selector to choose the country. Click here for more information on how to send money using Rocket Remit.