Mobile Money Limits | Remittance 101
Mobile Money for remittance is the fastest way to transfer money and works best for making regular smaller value payments. Sometimes there are limits on the value or amount of money the recipient can receive. The limits vary depending on the country, the receiving Mobile Money operator or sometimes the type of Mobile Money account. Here is everything you need to know about mobile money limits remittance.
According to the World Bank, over 1.7 billion adults worldwide don't have a bank account. However, the majority of these people do have a mobile phone. This makes it easier for them to have a Mobile Money account than a bank account. According to the GSMA, over 1 billion registered Mobile Money accounts worldwide are processing over AUD 3 billion per day!
1. What is Mobile Money?
Is a payment technology that allows you to send and receive money using a mobile phone.
Mobile Money services are usually not run by banks but are operated by mobile phone networks or licensed independent payment service providers called mobile money operators.
Mobile Money services are usually cheaper than a bank account with no account opening or ongoing account-keeping fees. In countries where Mobile Money is popular, it is just as good as having cash in your pocket, only safer, cheaper and much easier to use. In fact, in some countries, Mobile Money has overtaken the banking system.
Popular Mobile Money wallets
Mobile Money is sometimes also called a 'mobile wallet' or by the name of the service such as GCash (Philippines), mPesa (Kenya), M-PAiSA (Fiji), EcoCash (Zimbabwe), Tigo Pesa and MTN Money (Ghana) and many more.
There are now more than 290 different Mobile Money services around the world. They are most popular in:
– Africa
– Asia
– Latin America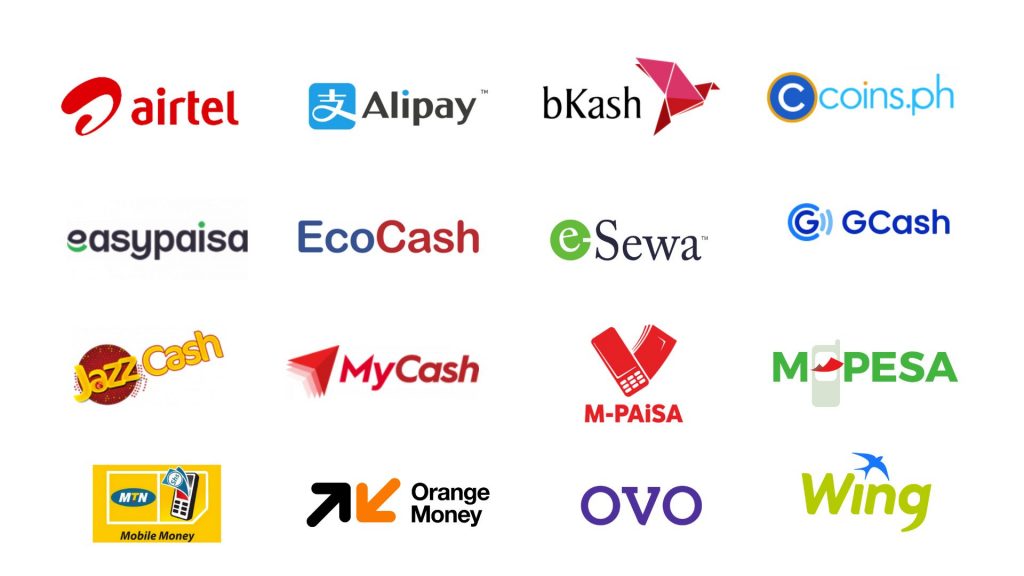 Mobile Money has changed the landscape of financial inclusion
Mobile Money has become an alternative way of making payments in developing countries especially where a bank account can be expensive or difficult to open.
You do not need a smartphone or internet access to use Mobile Money – it will work on the most basic mobile phone. Each person has an account linked to their mobile phone number.
2. What are Digital Wallets?
A Digital Wallet is an app, device or online service that allows customers to send and receive money and make financial transactions.
The simplest and most common Digital Wallet takes your physical debit or credit card and embeds or links these details in a Digital Wallet version.
The Digital Wallet then encrypts your card information on your devices, including your smartphone, tablet or smartwatch. So instead of using your card or cash in your pocket, you only need your mobile phone or device to make a payment.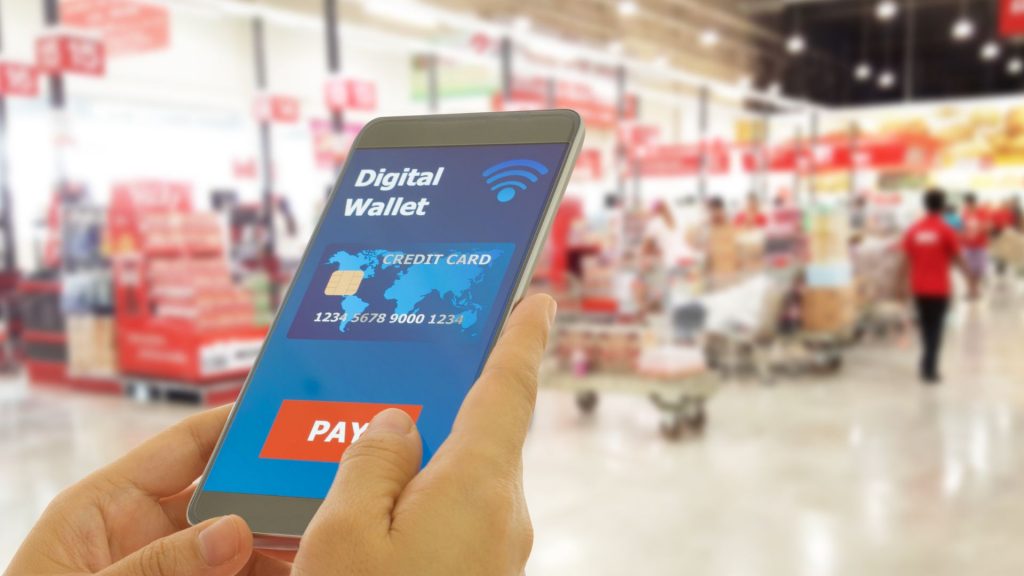 The card number is not stored on the device. Instead, a unique digital account number is designated to the card and the device the person is using. The payment is still physically made via your card provider and your bank.
Other Digital Wallets do not require a card at all. These services usually hold a physical balance in the wallet. Funds are generally loaded or transferred in and out of the digital wallet via the banking system. The most common non-card Digital Wallet is PayPal.
3. Is Mobile Money a Digital Wallet?
Kind of. Mobile Money can only work on a mobile phone and uses your mobile number as the account number. A Digital Wallet does not have to work on a mobile device and does not need to use your mobile number as the account number.
Mobile Money was around before Digital Wallets became popular which is why sometimes Mobile Money is also called a Digital Wallet even though they are not strictly the same thing. The payment process of Mobile Wallet is also processed digitally so that's why this term is sometimes used.
4. Mobile Money Limits
All payment systems have built-in limits for security. Mobile Money has send and receive limits that are a little lower than bank accounts but in most cases they are adequate for everyday transactions.
When sending money overseas, it's important to be in contact with your beneficiary and know their receive limits to avoid delays or cancellations in transactions. For example if an account has exceeded it's monthly receiving limit, additional transactions will not be successful.
Delays may be experienced due to different scenarios that can be easily prevented. Check some common ways to avoid delay in your money transfer.
Usually, there are limits on the maximum amount for a single money transaction. The limits depend on different variables such as:
➡️ Recipient limits:
– Receiving mobile money operator
Each Mobile Money operator has different limits, this depends on the currency to which they are linked. This limit is also reached more easily when the Australian dollar is stronger.
You may have heard the comments "the AUD dollar is too high" or "the AUD dollar is too low". When it comes to sending money internationally, a high exchange rate is preferable. This is because it means your money is equal to more units of another currency.
– Beneficiary limit of the Mobile Money account
Each Mobile Money account has its limits and conditions. If a user has exceeded the limit to receive money in their Mobile Money account, the transaction will be reversed.
It is important to make sure that the beneficiary has free capacity in their account to receive the transaction and is not exceeding the limits.
– Receiving Country
Remittances are one of the most important sources of income for many countries. These transfers are also one of the most popular ways to send money to friends and family abroad. Some countries impose limits on remittances, to control the flow of money in and out of the country.
➡️ Sender limits:
With Rocket Remit:
– There is a maximum daily transaction limit of $1000. This is a cumulative daily total and re-sets at midnight AEST.
– The minimum send amount is $25.
Your Rocket Remit account balance must not exceed $1000.
Will Digital Wallets replace cash?
The adoption of Digital payment solutions is rising worldwide and is accelerating growth in non-cash transactions. Digital Wallets aren't that new – the concept has been around for over 20 years. But the question remains at which stage will digital wallets replace cash?
Newer generations have adopted Digital Wallets more rapidly. However, older generations still prefer the use of cash. There is no doubt that the introduction of digital remittance represents not just a new way of money transfer but also a much better way of sending money.
About Rocket Remit
Rocket Remit is a cross-border remittance company that offers safe and secure money transfers. Send money instantly to over 48 overseas countries at very competitive rates.
Improving the financial and digital literacy of senders and receivers is one way to support our customer and is also a step towards financially including those that are excluded.
Use the country selector to choose the country and check the rate.
Click here for more information on how to send money using Rocket Remit.