Guide for Vegetarian and Vegan diaspora in Australia
Diaspora are usually vegan or vegetarian for health reasons, religious convictions or concerns about animal welfare. If you fit in this category, you may find yourself with challenges such as going out to eat, grocery shopping and social situations. We've got you covered with our Guide for vegetarian and vegan diaspora in Australia.
Whether you live in Australia in a big city or a small town or are considering moving, some tips can make your life easier to keep your diet and not go hungry trying.
The good, the bad and the future
In Australia, the vegetarian and vegan diaspora face a few challenges. Unfortunately the price of healthy food is higher than the price of unhealthy food. There are few vegetarian restaurants, so it can be hard to find a place where you can eat out for lunch or dinner. The cost of vegetarianism in Australia can be high, so you need to learn how to shop smartly and cook your meals at home.
On the other hand, with the boom of healthy lifestyles and environmentalism becoming more popular in Australia, people are starting to realise the benefits of plant-based diets on their health and the environment.
Also, some Australians are concerned about using antibiotics and hormones in livestock or just a prefer to eat in a way that avoids excessive use of environmental resources. Certainly this adds up to options increasing over time.
Eating out vegetarian or vegan in Australia
Eating out doesn't have to be complicated. You can enjoy a filling, tasty vegan meal almost anywhere you eat in Australia. Most restaurants are now vegetarian or vegan-friendly!
Ethnic restaurants often offer meat-free options; others will adjust the ingredients or cook something that may not be on the menu. When in doubt, ask the restaurant staff!
Australia's most vegan-friendly cities
Sydney has a big population and still manages to score highly on the vegan-friendly scale, is the city with the most vegan establishments.
The Central Coast is not far behind with the most elevated concentration of vegan restaurants of any of the country's biggest cities according to my protein.
Vegetarian and vegan options in Sydney
Sydney brags about some of the best plant-based food in the country, from vegan-tasting menus to meat-free burger joints; here are five options you can consider.
Alibi Bar & Kitchen Stylish vegan destination serving tasting menus, innovative high tea
Kidness Vegan vegan restaurant in Darlinghurst
Veggosizzle 100% Plant based Multi-cuisine restaurant in Five Dock
Vina Vegan vegetarian comfort food and mock-meat options dished
Yellow vegan restaurant in Potts Point from the award-winning team behind Bentley Restaurant
Vegetarian and vegan options in Melbourne
Melbourne is the perfect city to explore the vegetarian and vegan options. The city offers a variety of cafes, restaurants, and supermarkets that cater to vegetarians and vegans.
Crossways provides wholesome, vegan/vegetarian lunch & dinner. It's all-you-can-eat!
Fina's Cafe authentic vegan Vietnamese cuisine in Richmond
Green Man's Arms gastropub dishing up seasonal vegetarian share plates & mains in Carlton
Red Sparrow Pizza Melbourne's only 100% vegan pizzeria and food truck in Collingwood
Smith & Daughter Vegan fare served in a storied, trendy former pub with industrial-chic decor in Collingwood
Vegetarian and vegan options on the Sunshine Coast
The Sunshine Coast is one of the most vegetarian-friendly cities in the world. It has some of the best vegetarian restaurants in the world and is also home to Australia's first vegan grocery store.
Vegetarianism is rising, and the Sunshine Coast is one of the best places to be a vegetarian or vegan.
Infact, the Sunshine Coast has been ranked as one of the most vegetarian-friendly cities in the world, with more than 50% of all restaurants providing at least one meatless option.
Gopal's Pure Vegetarian provide Catering services, outdoor seating and takeaway options.
Elixiba is a plant based restaurant located in Byron Bay & Sunshine Coast.
Vegetarian and vegan groceries in Australia
Veganism is a lifestyle where people do not consume any animal products. The vegan lifestyle is growing in popularity, and more people are looking for vegan alternatives to their favourite foods.
Australian supermarkets have started to provide vegan options in their stores to cater to the needs of this growing market.
Brands:
– Refrigerated: Beyond, Bio Cheese, COYO, Herb & Son, Harvest Gourmet, Future Farm, Vegie Delights, Sunfed, Nature's Kitchen, Next! (in the meat section), Naturli, Meet, Plantry.
– Freezer (sweet): Connoisseur Plant Based, Coles Dairy Free Chocolate Coconut Peanut Ice Cream, Golden Gaytime Plant Based, Pana, Sanitarium So Good, Proud & Punch, Magnum, Peter's Plant Based Drumsticks, Coles Dairy Free Coconut & Mango Ice Cream Sticks.
– Freezer (savoury): Fry's, Quorn, Coles, Syndian, Birds Eye Plant Based range
– Pantry: Coles Vegan Sauce range, Leda (gluten free), Orgran, Almond or Coconut latte coffee sachets, Plant Based Milo, Vegan Lindt Chocolate,
Brands:
– Refrigerated: Bio Cheese, Bean Supreme, Cocobella, Coyo, Fable, Naturli, Made With Plants, Meliora, Nakula, Soy Life, Unreal Co, V2,Vegie Delights, Sunfed, Plant Asia, Plantitude, Yumi, Sheese, Super Nature, Wildly Good,
– Freezer (savoury): Fry's, Quorn, Linda McCartney, Vegie Delights, Veef, Ruffie Rustic Food, Syndian.
– Freezer (sweet): Ben & Jerry's, Cornetto, Halo Top, Magnum, Plantitude, Sanitarium So Good, Weis,
– Pantry: Plant-Based Milo
Health food stores
A health store is a type of grocery store primarily selling health foods, organic foods, local produce, and frequently nutritional supplements. Health food stores generally offer a broader or more specialised selection of foods than conventional grocery stores.
– GoVita
– Goodness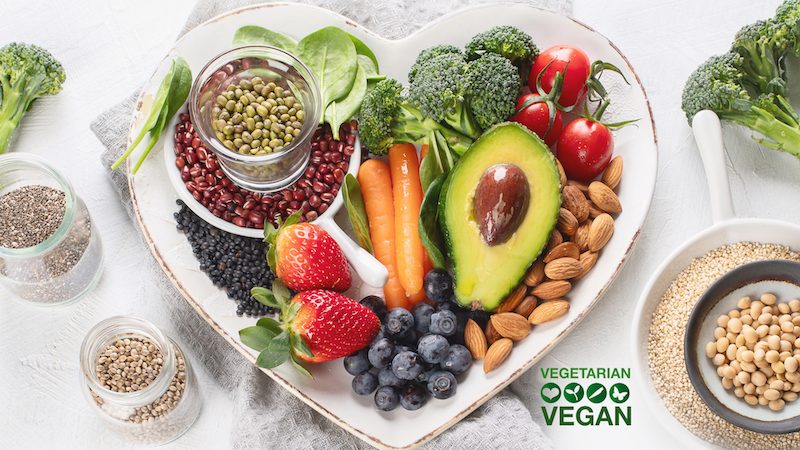 Let's wrap it up
Being a vegetarian in Australia is a challenging task. Usually, people have to go out of their way to ensure they get enough protein and nutrients. But don't worry! Here are some tips for vegetarians and vegans in Australia:
– Make sure you're eating enough protein by eating beans, nuts, and tofu.
– Find an excellent vegetarian restaurant that has vegan options.
– Eat more vegetables than you usually would make up for the lack of meat in your diet.
– Get plenty of Vitamin B12 by taking supplements or adding it to your morning smoothie.
– Consider taking a vitamin D supplement or ensuring you get out in the sun every day so your body can produce it naturally.
About Rocket Remit
Rocket Remit is a cross-border remittance company that offers safe and secure money transfers. Send money instantly to over 48 overseas countries at very competitive rates.
Improving the financial and digital literacy of senders and receivers is one way to support our customer and is also a step towards financially including those that are excluded.
Use the country selector to choose the country and check the rate.
Click here for more information on how to send money using Rocket Remit.